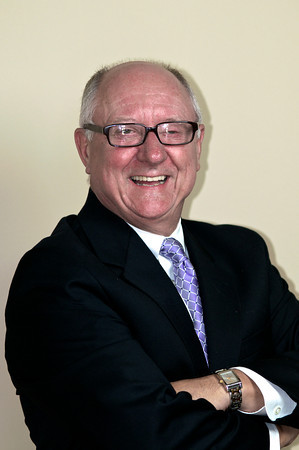 Carl Grimes sold a business in 1983, and that experience began his career selling business. However, before founding Confidential Business Intermediaries/The CBI TEAM in 1994, he published an award-winning newspaper, built and operated a state-of-the-art cable television system, owned a real estate firm, a retail catalog sales business and an abstract and title company. All these businesses were successfully sold and led Carl to the profession of full time business brokerage. He received the designation of Certified Business Intermediary (CBI) and Fellow of the IBBA from the International Business Brokers Association.
"Being a professional Business Intermediary requires extensive training and commitment to meeting the reasonable expectations of our clients, the owner of privately held businesses. It's not a part time job, it's a full time career," Grimes said.
An Arkansas licensed real estate broker since 1982, Carl is also the president of the Professional Association of Arkansas Business Brokers. Having handled transactions worth as little as $10,000 to as much as millions of dollars, Carl has been involved in the sale of over 700 businesses in his career as a professional business broker. His areas of specialty in business sales include print businesses, motorsports industry, title companies, cable television systems, renewable energy, retail stores, manufacturing, and restaurants.
Born and raised in Clarendon, Arkansas, Carl is proud to be a native "Arkansawyer". In 1971, Carl married his high school sweetheart, Kathy. In 1984, he started his first business in Northwest Arkansas. Carl and Kathy have two grown sons, Casey and Connor, and daughters-in-law Loryn and Heather, and two grandsons, Greyson and Cache. Both sons have achieved a high level of success in the family business of CBI. Connor is the Owner of the CBI Central Arkansas office.
A graduate of the inaugural class of Leadership Fayetteville, a program conducted by the Fayetteville Chamber of Commerce, Carl has served as a city councilman, school board member, and a Chamber of Commerce president. A member of New Heights Church in Fayetteville, Carl has also served as an elder, a deacon, and a Sunday School teacher.